One in five apps 'get forgotten'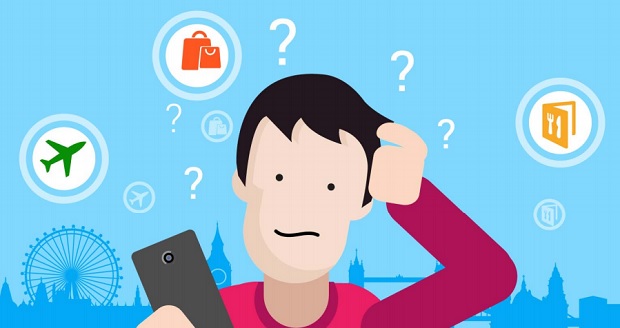 Speed and simplicity top reasons for using apps, but one in five are installed and forgotten, according to new UK research.

The study, suggests that Brits are a nation of 'app-nesiacs' according to new research Google has conducted with Ipsos.

The survey of 1,200 UK app users, spanning three categories – shopping, restaurants and takeaways and travel and holidays – found that one in five installed apps are then forgotten.

Despite this 'app-nesia', apps still play an important part in our digital existence. Nearly a half of people surveyed (47%) said they use an app when they want information quickly, compared to 17% who prefer a mobile site. Apps are seen as simpler, quicker, more personalised and useful for fast transactional tasks, for example:

For simplicity of navigation, 50% prefer an app, but 31% prefer a mobile website• In terms of speed of loading, 46% believe an app is quicker, while 29% say a mobile site would win
When it comes to ease of use, 51% prefer installed apps because logins are pre-entered
People tend to turn to mobile websites when they want more in-depth information, with 49% of those surveyed admitting they prefer a mobile site for this reason.
Cross-sector app behaviour
When it comes to app user behaviour across different sectors, travel and holiday apps are the most likely to be installed and then forgotten (33%), followed by shopping apps (18%) and restaurants and takeaway apps (17%).
Motivations for downloading apps also differ across categories. Restaurant and takeaway apps are chiefly downloaded to get access to discounts and rewards. The leading reason people download travel apps is because they've been recommended by others. And shopping apps are mostly downloaded when people have regular interaction with the company or brand.


Key charts:
Google's top tips to cure 'app-nesia'?
Make the app engaging in the first place.A good app mirrors or exceeds the best features of a brand's mobile website – or even desktop site. Marketers should think about what the app is there to do – and then make sure it does it exceptionally well. If the forgotten app is already a good one, brands have an opportunity to remind people about their relevance as nine in ten of those who have forgotten about their travel and holiday and shopping apps said they'd use them again.
Use push notifications intelligently.Push notifications can bring users back – as long as they're employed shrewdly. Push notifications which send a very specific reminder or incentive bear the best results and to do this, brands and agencies need to track in-app activities, create segments and target accordingly.
Advertise using rich media, search and display.Advertising shouldn't just focus on driving downloads; it also has a big role to play in re-engagement and ideally should send users straight to the most exciting or relevant page. As with notifications, tailoring the message to the audience is key. It's now possible to target people who already have an app versus those who don't, as well as to provide different messaging when someone engages with ad content.
Measure, test, iterate and be prepared to start again.Apps provide an exceptional opportunity to harvest data points – but only if customer event and third-party tracker tags are in place. Then it's essential to find the right key performance indicators for the brand and its audience. Then use insights to adjust or even overhaul the offering.
Methodology
Google commissioned Ipsos, a leading market research company in the UK, to conduct research via an offline omnibus survey amongst 1,950 interviewees. This provided the online survey quotas and weighting targets to provide a representative sample of smartphone users aged 16 and over within each vertical. Each vertical is made up of smartphone users having at least one app within the app category.
400 online interviews were administered in each of the three app verticals (Restaurants &
Takeaways, Travel & Holiday and Shopping) with quotas and weighting applied from the offline omnibus to make each app category representative by mobile operating system, age, gender and working status. Online fieldwork was conducted between in January 2015.
Source: http://theappecosystem.blogspot.co.nz/2015/04/one-in-five-apps-get-forgotten.html
Downlaod the App-nesia in the UK The need for app re-engagement marketing study here: https://storage.googleapis.com/think-emea/docs/article/App-nesia_in_the_UK_Google2015.pdf